✨The ultimate solution for sheet pan cooking🧑‍🍳
👩‍🍳A completely new approach to sheet pan cooking.  Oven-safe, non-stick silicone dividers that will streamline your cooking and divide your ingredients, to make one-pan meals and meal prepping a breeze.
Features
Everyone loves sheet pan cooking, but it's not always as simple as putting everything in the oven together and coming back to find it has all cooked evenly. Reality is, not everything takes the same amount of time to cook. 

With Non-Stick Baking Grid Cooking Set, you can easily remove ingredients when they're ready and never overcook them again.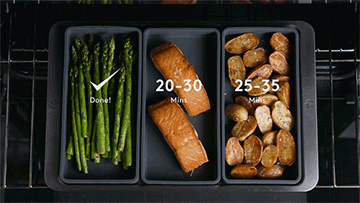 With Cooking Ultimate Set you'll never have to scrub another sheet pan again and you'll save tonnes of wasted paper and foil.

Non-Stick Baking Grid Cooking Set are naturally non-stick so clean-up is a breeze. They're also dishwasher safe!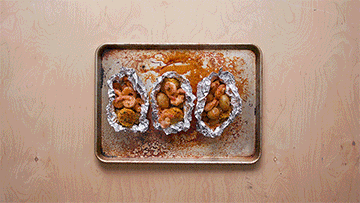 You can fit up to 6x small portions or 3x large portions on a single sheet pan and

with multiple sets, you'll have everything you need to prep for the family or a week's worth of meals.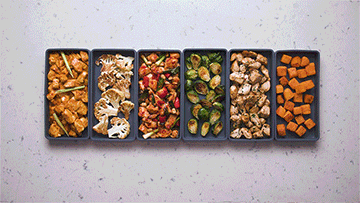 With Cooking Ultimate Set you can easily separate ingredients and flavors without having them mingle.

 

Whether you want to use different marinades, cook savory and sweet dishes at the same time, or simply don't want your food to touch,Cooking Ultimate Set has you covered.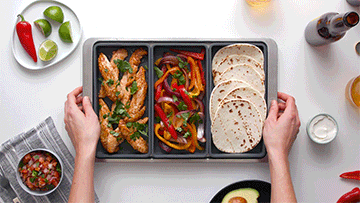 Product Specifications
Material: Silicone+Stainless Iron
Color: Dark Gray, White, Black
Weight: Square 176g/Square 98g/Pallet 451g
Size: 
Rectangle 260x135x29mm
Square 132x132x29mm
Pallet 433x292x30mm

Package includes
Rectangle

x 2

Square x 2

Pallet x 1